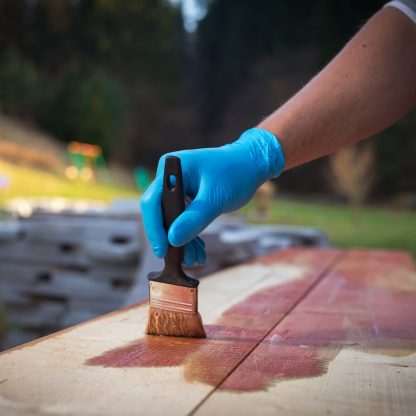 Floor Painting
The idea of floor painting is a charming way to add a bright and cheerful look to the rooms in your cottage or the interior of your home. Many apartments today come with parquet flooring, which might be boring. The colouring process takes some time, requires patience and meticulous work. However, painting floors can cost you less than changing wooden floors in your home. 
Evolution Painting and Decoration is at your disposal. We advise choosing a colour the same way you would choose a carpet for your room. If you want to paint the kitchen floors, match the floor colour with the kitchen elements. 
When you decide to paint the floors, leave the job to our painters. We have plenty of modern ideas. Why not experiment with stripes or any design you want. Or, for instance, a light blue terrace with turquoise shades, to add a refreshing note. Do not hesitate to contact our experts.