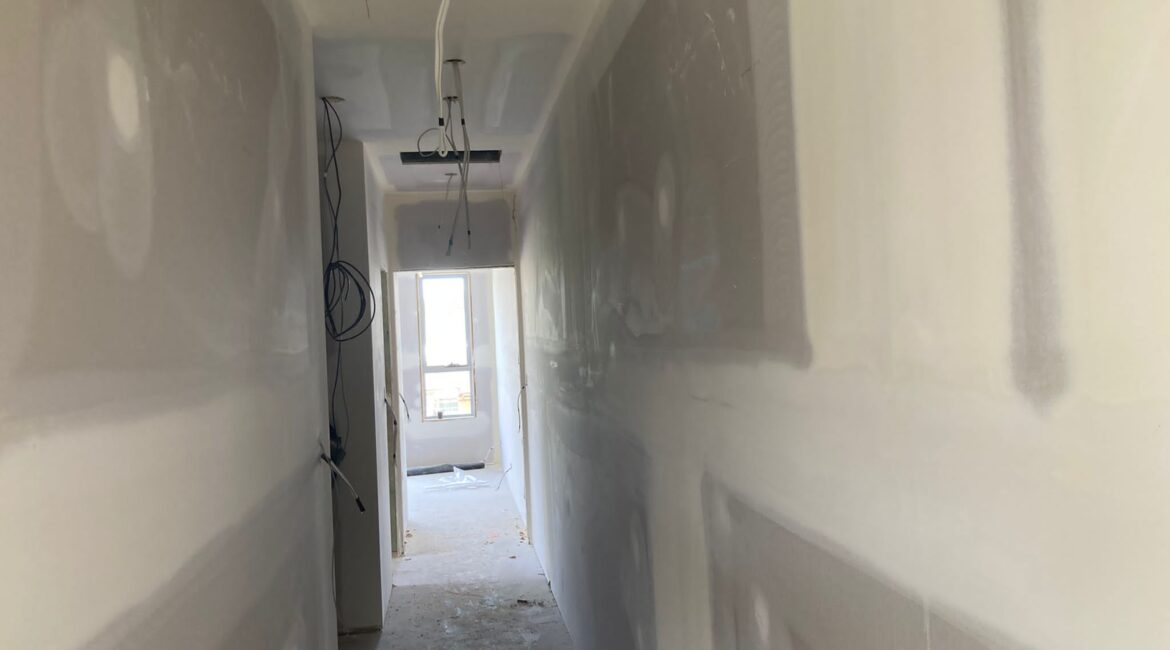 At Evolution Painting we perform painitng on newly built projects. The challenge will be thirsty gyprock surfaces for a large amount of paint.
Can we paint directly onto Gyprock?
We need to apply a coat of quality primer. Using rollers is a good way to apply the interior primer to large surfaces such as gyprock walls. However, bristle brush would also work fine for painting around fittings and passages. Wait for the primer to get completely dry. Now your Gyprock walls are ready to paint.
Do we prepare gyprock walls for painting?
First of all, we remove all dust. The procedure of fixing surface failures can generate a lot of dry dusts on the walls that will obstruct with paint grip. We wipe down all the walls with a clean, rags. We will let the walls to dry totally prior to priming.
Client :

Simon

Period :

01 - 09 - 2019

Location :

Dulwich Hill, Sydney