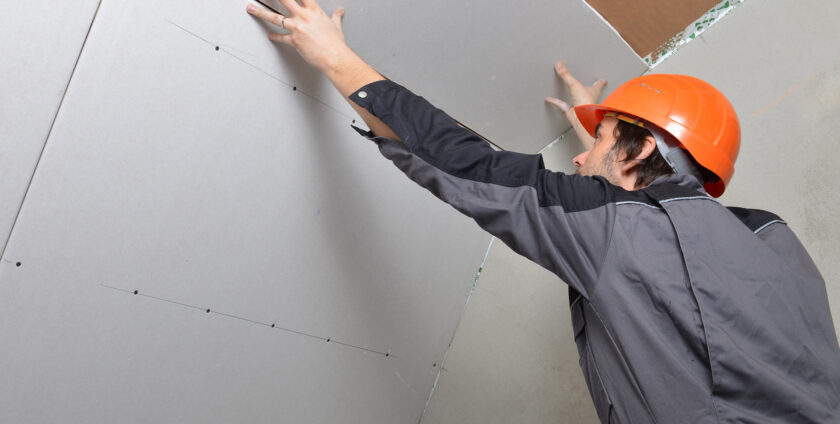 You have decided it is time to sell your house? Or do you want to turn an old house into a new one? One of the best ways to get people interested in your home is to repaint it.
How to properly paint the facade? How much more complicated is this job than painting the interior walls? Is the price of professional painters such that savings pay off?
Painting the exterior
Painting the exterior walls is more demanding than painting the interior. But it is not mission impossible. The most important thing is to estimate how much work is involved and can you get it done. In short – if the facade needs major repairs, such as installing mesh and levelling larger areas, it is better to turn to professionals. The price of these works is not too high. But, if your facade only needs minor repairs and painting, you can get to work on your own and save money. We recommend leaving the job to experienced masters because it will save your time.
For a ground floor house, you can apply the same methods as when you paint the apartment. Houses with two or three floors are a challenge due to the height. You can rent scaffolding. So try to make a calculation and compare it to the price of professional painters. You can use ladders, but assess whether you can work from the ladder. Remember, it's not easy to use a roller with constant dipping it in colour.
Preparing the base
We hope you haven't quit giving your house a different look by now! The next step is preparing the base. Wash the dirt and dust with a jet of water. If you have a high-pressure washer, even better. Most reputable manufacturers of facade paints also offer cleaning products with detailed instructions for use. For dirty facades, this can be a great help. After cleaning, check whether there is any damage to the walls. Fill cracks holes with grout for exterior walls. We won't write much about choosing a colour. If you are hesitant we tell you to opt for mild colours, such as cream, grey, sand colour…
Usage of bright and extremely dark colours can be very effective, but require a lot of knowledge. Everything can look catastrophic. We have enough examples of what certain houses look like when someone fails in an attempt to be creative. Also, bright and dark colours must be of the highest quality to produce a uniform and durable coating. You don't have to buy expensive paints but avoid the cheapest ones.
Weather conditions
Large painting works on the facade require the right time to work. The temperature must be in the range of 5 to 35 degrees Celsius. As a rule, the walls should not be exposed to direct sunlight while painting. The same goes for rain or wind. Ask in the paint shop if a primer is necessary for your combination of colours on your facade. The primer serves as a base for the paint. With the application of a quality primer, only two colour transitions are enough to get the wall of uniform paint quality. For refreshing an already painted wall in good condition, you don't need a primer.
Read the instruction on how to use each particular paint. How long do you have to wait between the first and the second coat? Apply the paint with a large roller on the walls, and use a smaller roller and brush around the corners and windows. Before starting, protect the windows and the floor around the house. Painting is a dirty job. New paints are very durable and difficult to remove, especially from a rough concrete surface. With multiple floors house, paint from the top to the button to avoid damaging the already finished areas.
When working outdoors, the paint dries faster than when working indoors. This is good because you have to wait for less to apply a second coat of paint. But there are also disadvantages. The roller dries much faster, so you must not leave it leaning on the paint bucket. It will dry after a few minutes, so lumps of colour will start to appear. If you take a break, let the roller stay submerged in colour, and each longer pause means washing the brush and rollers and closing the paint bucket.
All in all, if you want to avoid this patience consuming process, you can rely on us. We will adjust our painting services to your individual needs, matching your style and budget. Our brush painters are licenced with years of practice.
0 Comment
POSTED BY
admin
| Nov, 03, 2021 |